"Recognize reality and realize that everything is connected to everything else."
Public announcement of the documents on the legal relations currently in force.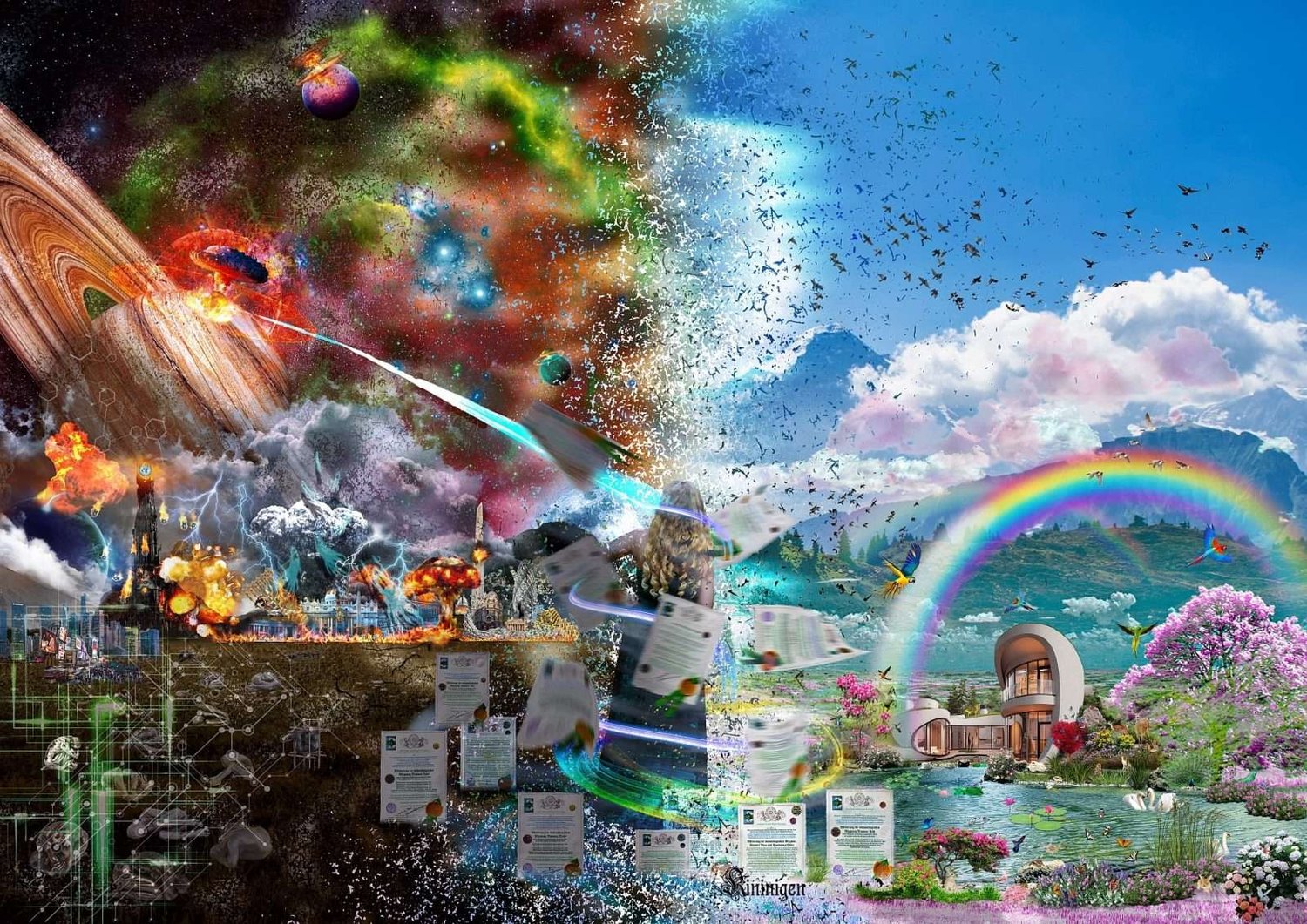 This image denotes the events preceding the announcement in the background and on the energetic levels.
We have the target to make the public announcement of the documents to be found below by August 18, 2023 to manifest these energies more broadly on 3D.
Very few people will understand the following text. Even less will believe or be able to comprehend the content, because the connections, events and basis for the whole processes are unknown and simply too complex.
99.9% of readers will probably be among them.
"many are called, but only a few are chosen".
Everyone can check the contents and what is published here with his heart or in an energetic way, but it is important to check beforehand occupations and/or Influencewhich, unfortunately, is almost standard, to be excluded.
The aim of these lines is to bring the content at the 3D level to the "public" through this announcement of the documents.
We don't have to prove anything to anyone and we're not doing this to get credit of any kind on 3D - also because that's just not possible. As I said, the release has to happen now.
Wir sind uns sehr wohl bewusst, wie unglaublich das klingt, was hier folgt. Die meisten werden wohl aufschreien: "Das geht doch nicht!"
Please keep in mind that only 4% of what is really there, is known by us, as "Human" manifested at this level, can be seen. In addition, there is the numerous, Manipulation across incarnations and the great oblivion (the amnesia to which we have been exposed in every single incarnation). All this was the great advantage of the beings who were here in dominion.
Wir wissen, dass wir nicht die Masse erreichen werden, wie bei all unserem Tun geht es um die unsichtbaren Figuren auf dem "Spielfeld". Quantität war noch nie gleichzusetzen mit Qualität. Erfahrungsgemäß haben die allerwenigsten die Kapazität, das Ganze und die Reichweite zu erfassen. Die, die es erreichen wird, werden wohl ausreichend sein, um die Manifestation auf der stofflichen Ebene zu bewirken.
Through the basis and prerequisites, which preceded all these steps, it was possible for us to take these very steps at all, also it had to be certain participants.
Wäre es nicht unsere Aufgabe gewesen, hätten wir das defintiv nicht überlebt. Denn ausschließlich der Schutz, der uns zuteil wurde, zur Erfüllung dieser Aufgabe, hat uns davor bewahrt, durch die zahlreichen Angriffe des operierenden Systems umzukommen. Es war in der Vergangenheit der gewohnte Standart jeden Aufständischen, der auf dem richtigen Weg war gnadenlos zu beseitigen. Ohne Diskussion, Emotion, besondere Zuwendung. Die individuelle, energetische Signatur dient dabei als Navigationsmarker. Es braucht dazu kein "Erschießungskommando" oder ähnliche steinzeitliche Mittel.
We strongly advise against copying and imitating the content, parts of it, compilations and the process. Because this will entail consequences of energetic as well as material nature, which would not be so nice, apart from that, it can not be repeated.
However, these documents in their entirety may be relied upon. 
The responsible persons of the highest authorities were informed about it.
The beings behind the institutions installed on the material plane were deprived of any basis, both material and immaterial. The old contracts, which make possible for them all that we were allowed to know in the past, were cancelled.
Informed was the Vatican /Holy See, der zweite "Heilige Stuhl" auf Mainz, (Russische Föderation und die US für das erste Schreiben), die United Nations /UN, Europäische Union /EU, der FEDERATION in the German countryside.
The letters attached to the acceptances will not be published.
All this for the benefit of all beings.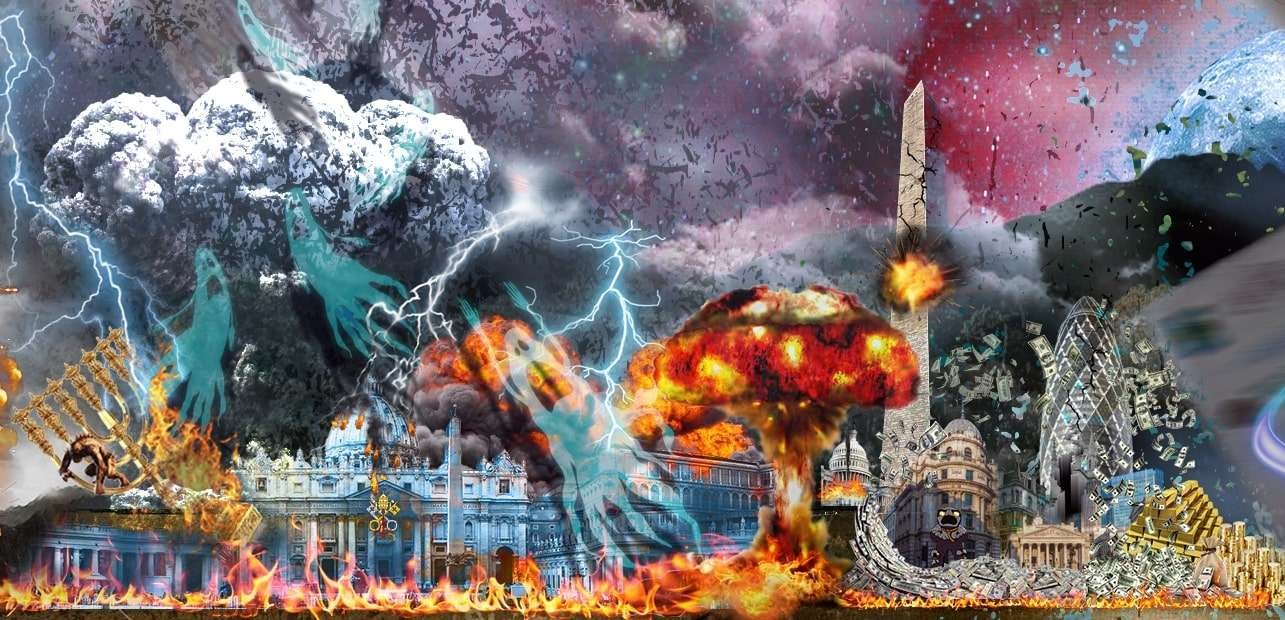 In order to understand why in the visible area of the material plane, in which we are, the manifestation is not yet to be seen, one must understand that the matter of the 3D is tough and the conversion from other planes (felt for us incarnates) takes place only slowly.
That which already works and is active on the energetic level, has not yet arrived on the level on which we are incarnated.
One can imagine it approximately like a running locomotive. The brakes are completely in, the sparks are flying, but this locomotive still seems to be running at full steam, precisely because the braking distance is long and the mass still keeps the thing running due to the buoyancy beforehand.
Wer die energetischen Ebenen bereisen kann, wird die "Stille" dort bestätigen können.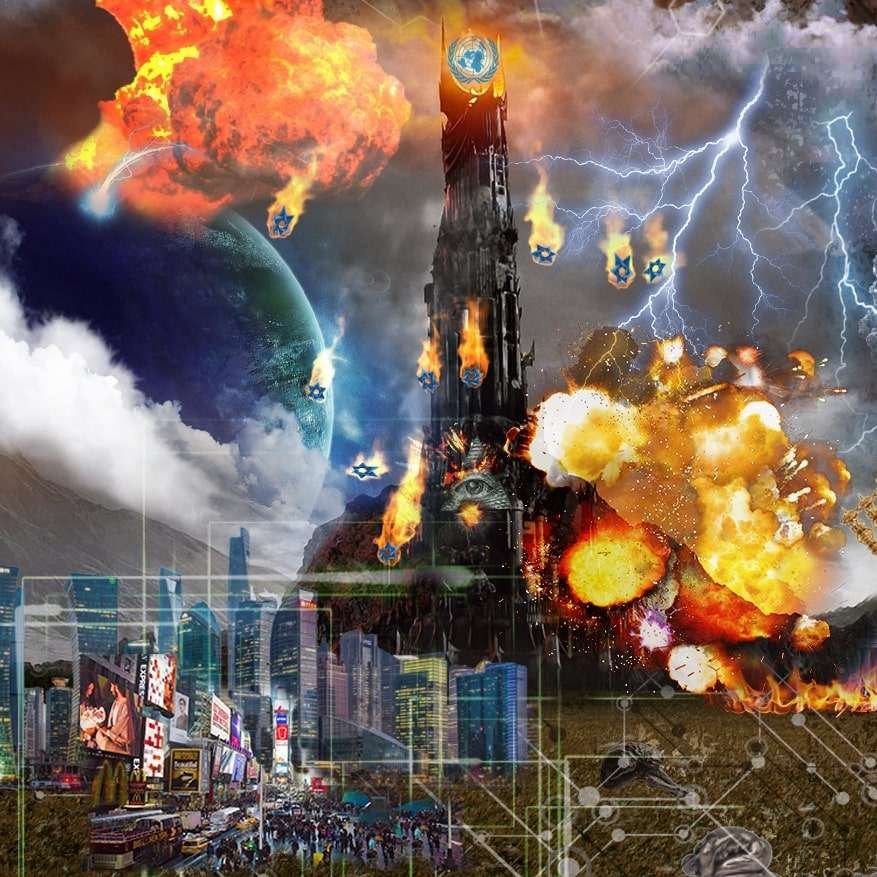 "5 Then the devil brought him up (to a mountain), and showed him in a single moment all the kingdoms of the earth. 6 And he said to him, All the power and glory of these kingdoms will I give to thee; for they are left to me, and I give them to whom I will. 7 If thou wilt bow down thyself before me, and worship me, all shall be thine. "
It is hereby noted that all rights to everything listed herein are fully reserved at all times.
Alles was auf dieser Seite zu finden ist, unterliegt der Ordnung der Dezidierten Vertragsbedingungen von Ama-gi koru-É Kininigen. Wenn jemand unser Wissen verteilt, so wäre es ehrenvoll wenn er auch die Quelle dieses Wissens, welches sonst bisher nirgendwo zu finden war, nennt und es nicht als seine eigene Erkenntnis in die Welt bringt, um seinen Status damit zu bereichern. Nur weil etwas von uns online gestellt wurde, bedeutet es nicht, dass es kopiert und ego- oder gewinnorientiert genutzt werden darf. Dieses Wissen soll der "Menschheit" dienen und nicht von Einzellgruppen zerfleddert werden. Es ist ausdrücklich verboten, dieses Wissen zur persönlichen Bereicherung zu nutzen.
Actions from base motives will have energetic consequences and consequences.
Otherwise, we are grateful for the distribution of this knowledge in the interests of every being. For the highest good of all beings.
Collateral account
as we see it